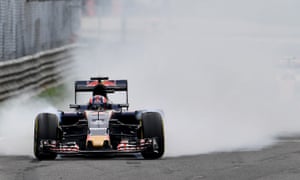 One in six MOT failures is due to brake or tyre problems. These wear as we drive, as does the surface of roads. Most of the wear material ends up as dust at the kerb or gets washed into drains but some wear-particles are small enough to be inhaled, and contribute to our air pollution. These particles are rich in transition metals which add to the toxicity of our urban air.
Increasing amounts of wear-particles have been found in new research from King's College London. Scientists tracked air pollution alongside 65 roads for ten years. The researchers found some roads where the air pollution benefits from improvements in diesel exhausts were outweighed by increases in particles that come from the wear of tyres, brakes and the road. This was mainly on outer London roads that had increasing numbers of heavy good vehicles.
Accessories such as electric windows and air conditioning mean that new cars can be heavier than the ones that they replace . This means more brake and tyre wear. Brake systems on cars, vans and lorries have also changed. Since Jaguar's 1953 Le Mons victory disc brakes have been gradually replacing drum systems, but open discs emit more inhalable air pollution than drum brakes, where the wear-particles are mostly sealed in.
There are no policies to control these emissions. Stopping from 30mph emits around twice the amount of brake particles compared with stopping from 20mph, so lower urban speed limits could help, as could reducing traffic volumes – especially by better management of goods moved by road.
Source: The polluting effect of wear and tear in brakes and tyres | Environment | The Guardian