Tehran authorities say residents should refrain from all sports activities as pollution reaches more than twice accepted levels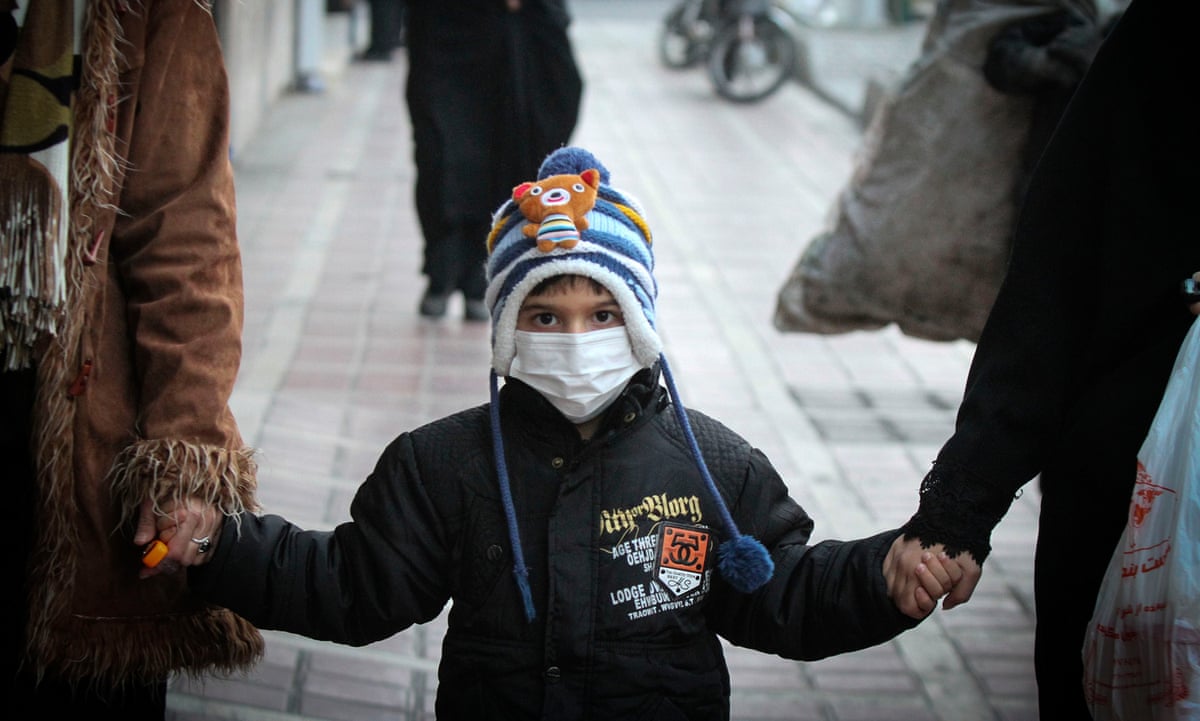 Two football matches in Iran's top league were postponed on Sunday as air pollution of more than twice the acceptable level persisted in the capital.
The games in Tehran were rescheduled for Tuesday after the city's environment authority recommended refraining from all sport activities, the Fars news agency said.
Severe air pollution earlier this week had already led authorities to close schools for three days in and around the capital, where an estimated 14 million people live.
The Air Quality Index in Tehran on Sunday stood at 132, an official told state television, well above the World Health Organisation's advised level of between zero and 50.
Mohammad Rastegari advised older and sick people and children to stay indoors.
Exhaust fumes from the 5m cars and almost as many motorcycles that use Tehran's roads account for 80% of its pollution, which increases in winter as emissions fail to rise above cold air.
MPs criticised the government for its response to the situation. Saturday's "pictures of Tehran, Qazvin, Qom and Esfahan show that the level of air pollution is very high in these provinces", said one ultra-conservative parliamentarian, who handed out pollution masks to colleagues in protest.
"In the last two years, it has been said that the cause of air pollution was imported petrol," said Hamid Rasaie. "What is the reason now?"
Last December almost 400 people were hospitalised with heart and respiratory problems caused by heavy pollution in Tehran, with nearly 1,500 others requiring treatment.
In 2012, pollution contributed to the premature deaths of 4,500 people in Tehran and about 80,000 in the country, the health ministry said.
Source: Iranian football matches postponed as air pollution soars | World news | The Guardian