Daytime ban on all vehicles in place until Wednesday alongside other measures across Italy to reduce air pollution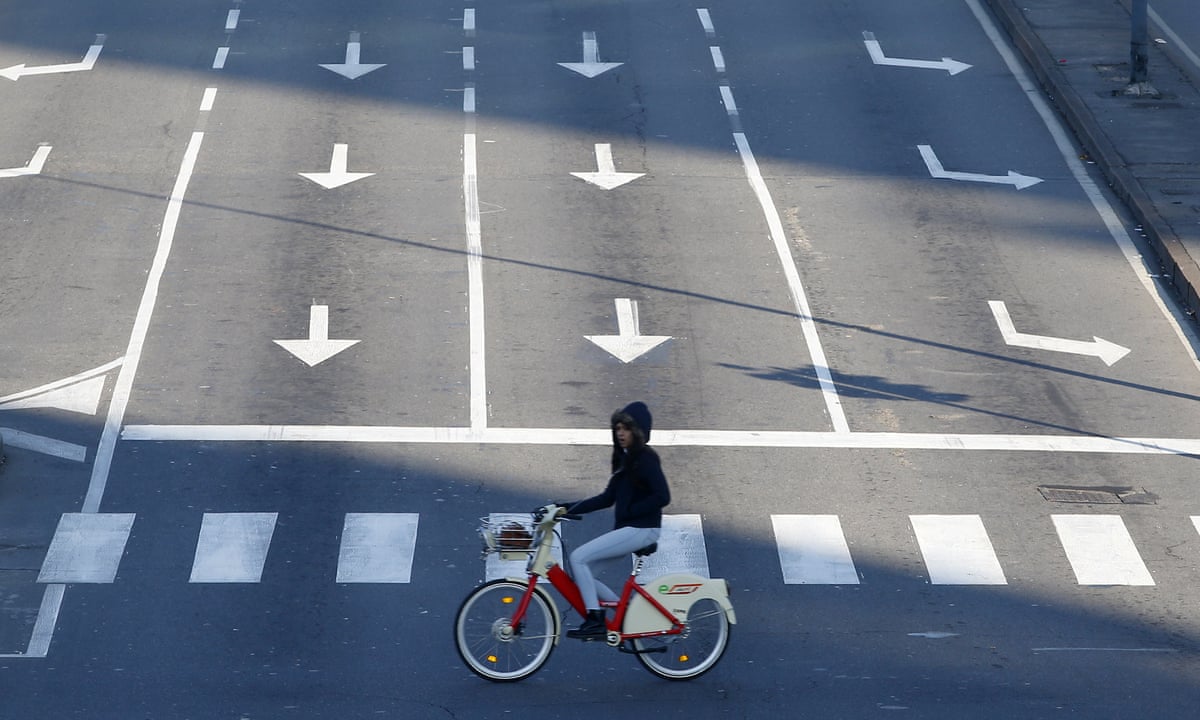 The city of Milan was brought to a standstill on Monday after the local government barred all traffic within Italy's fashion and business capital because of persistent poor air quality.
The daily ban on all traffic from 10am to 4pm, which has been put in place until Wednesday, comes as a host of other measures are adopted across Italy to reduce air pollution, including in the town of San Vitaliano, near Naples, where the mayor has blocked the operation of wood-fired ovens that are normally used to make pizza.
Rome also took steps to try to curb air pollution by issuing a nine-hour ban on all cars with odd-numbered registration plates on Monday, while even-numbered plates will be barred for nine hours on Tuesday.
Poor air quality in many major cities has been blamed on the unseasonably warm and dry winter and, according to some experts, changes in high wind patterns. It has not rained for 50 days in many parts of the country, and Milan has reported that its air quality breached acceptable levels for 31 days as of last week.
The news has elicited a sharp response from critics of Matteo Renzi's centre-left government, including the head of the populist Five Star Movement, Beppe Grillo. On his blog, Grillo criticised the prime minister for fighting over half a percentage point of GDP and issuing "lightning decrees on a Sunday" to save failed banks, while allowing an industrial policy "from the 19th century" to remain in place.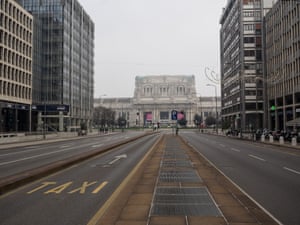 "They are a disaster for the country. The price of their arrogance we pay in blood," he wrote, linking his comment on Twitter to a graph that showed 68,000 more Italians died this year than last year, implying that the increase was linked to air pollution. He cited the Italian statistics agency Istat, but the group said it has never released data on mortality caused by air pollution.
Italy ranked among the most affected by air pollution in a recent report by the European Environment Agency; it had the most air pollution-related deaths in 2012 of all EU countries. The group estimated that about 84,400 deaths in Italy that year were related to air pollution, out of about 491,000 across the EU.
The EEA also found in a report released early this year that, while Italy had satisfactory levels of air quality concerning sulphur dioxide and benzene, its concentrations of PM10 – a measurement of air pollution – reached unsatisfactory levels in more than 40% of monitoring stations. Measurements of ozone were exceeded in 93% of monitoring stations.
In Milan, local news reports showed dozens of police patrols looking for possible offenders who were driving without necessary permits. They risk fines of between €163 and €658 (£120-£484), according to the newspaper La Repubblica.
The city is seeking to promote public transportation during the ban, announcing that a single bus or metro ticket would be valid all day long until the end of this year.
Source: Milan local government bans traffic from city due to poor air quality | World news | The Guardian